The farm is open to the public all year long by appointment.
Guided tastings combining wines with typical local food are organized on demand.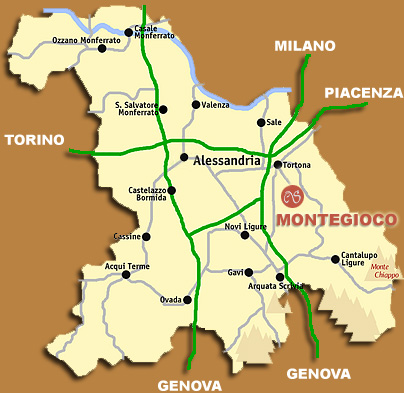 Montegioco is a small village few kilometres far from Tortona in the province of Alessandria.
To reach it take the A7 Milano-Genova motorway and leave it at Tortona tollgate.
Then follow the directions towards Tortona and Val Grue.
Drive along the ring road of Tortona and follow the indications to Montegioco.


Via C. Salicetti, 2 - 15050 Montegioco (AL) - Italia - Tel./Fax 0131.875192 - Cell. 338.8238170 - info@cascinasalicetti.it